Cultivate the deeply connected homeschool life you crave.
Homeschooling is about so much more than where you choose to educate your children.
I believe we can build strong family relationships while giving them a quality education.
Let me help you learn how!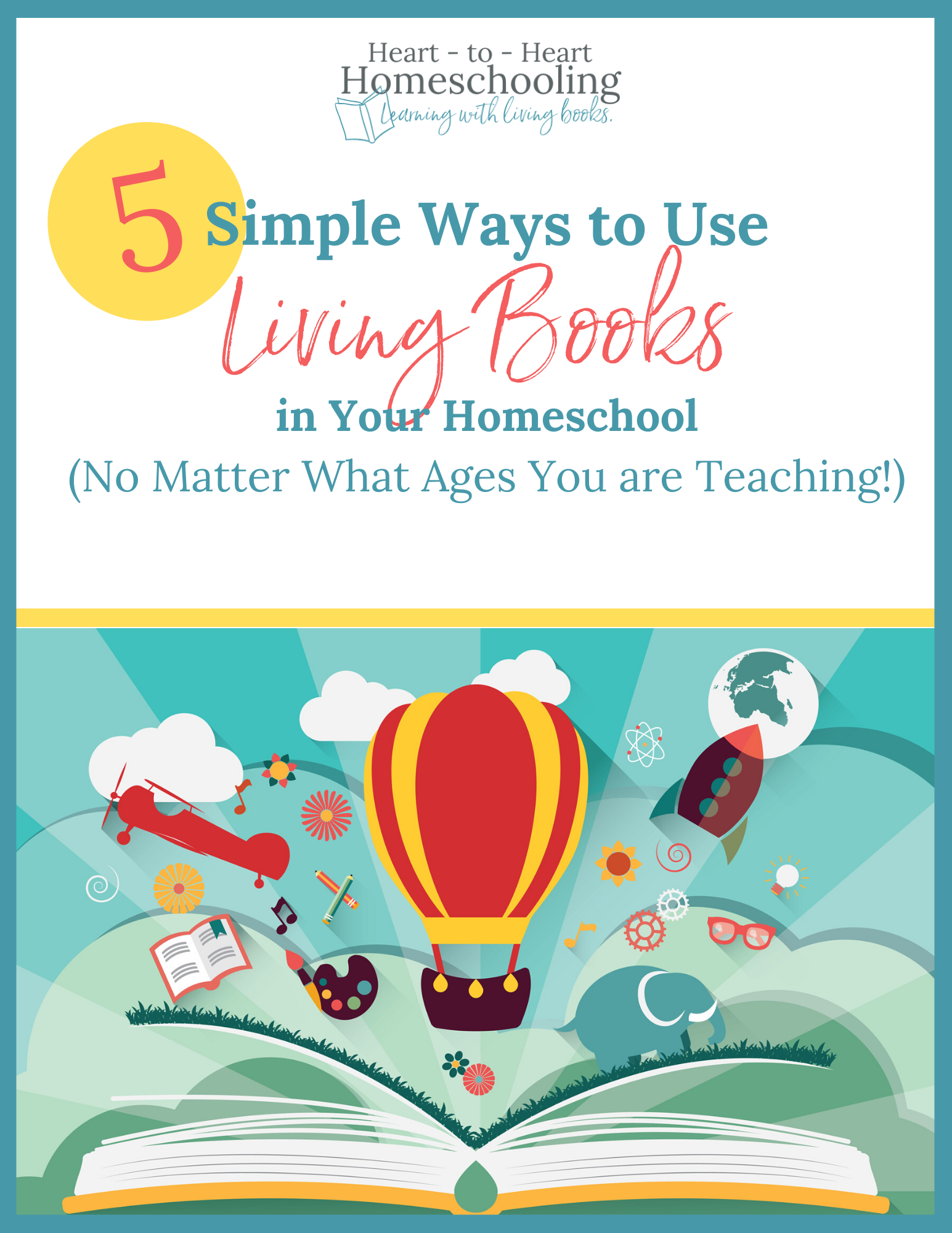 Find out how you can use living books in your homeschool!
Join the Heart-to-Heart Homeschooling community today and start receiving encouraging emails, teaching tips, special discounts, and more.
Be encouraged and equipped to
educate your children—heart, mind, and soul

incorporate teaching with living books in any subject

be the mom and teacher YOUR kids need

learn to live in grace & freedom on this homeschooling journey
Sign up and get our FREE resource: 5 Ways to Us Living Books in Your Homeschool (No Matter What Ages You Are Teaching!)
"Homeschooling is largely heart to heart. The methods and even the curriculum do not matter nearly as much as the relationship between child and parent." —Dr. Ruth Beechick